What's Next After Passing G1 Test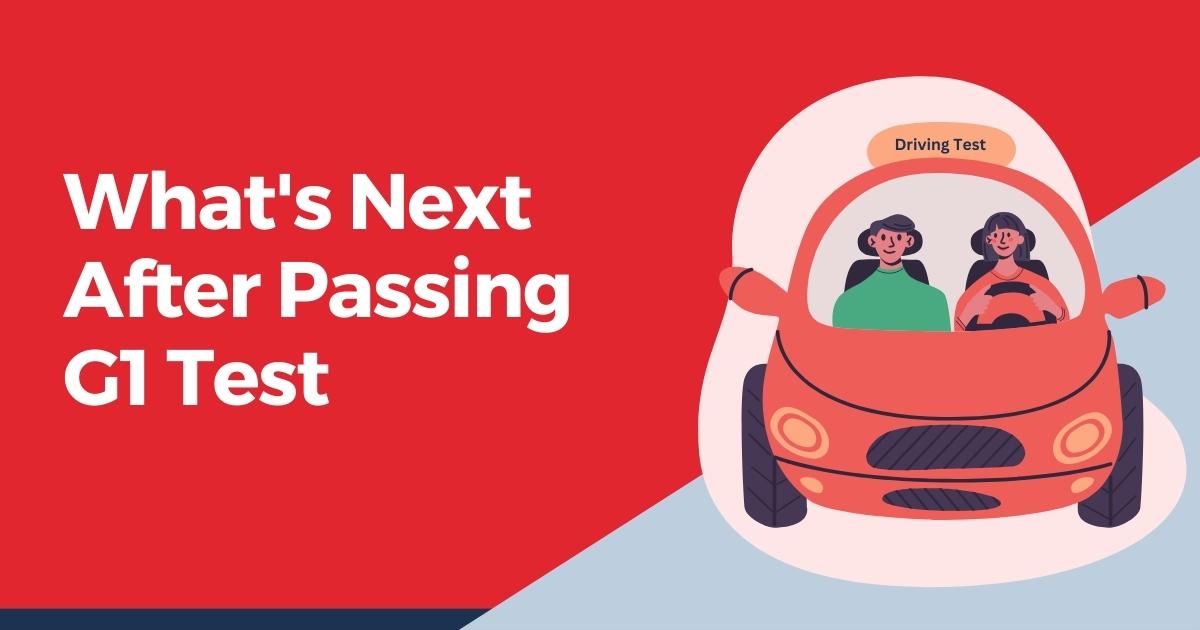 The G1 Test is the theoretical test where you hypothetically implement your practical knowledge. Every question is scenario-based. Candidates who have prepared from the MTO official handbook with dedication and taken the Ontario Practice Test, are able to score well in an actual exam. To pass the G1 Test, you must know every road sign, rules, Ontario laws and regulation concerning driving.
When you are eligible for the G1 Test, you can apply for the G1 exit test. In case you pass, you will get a license (also called learner's permit) for 12 months. After almost a year, you are eligible to apply for the G2 Test. A lot of candidates want to make this time span shorter by 8 months so they enroll in a Driver Education Course.
You can also practice for G1 driving test but with certain requirements
The seat belts in your vehicle should't be damaged. Every individual in your vehicle is required to wear a seat belt in the car
The speed limit of your car shouldn't be more than 80 km/h unless you are accompanied by the driving instructor
You must not drive on the high-speed roads unless you are sitting with the driving instructor
You should not drive the vehicle if the alcohol blood level in your body is not 0%
You shouldn't drive from 12 o'clock during the night to 5 AM.
You must not drive alone unless you are accompanied by a driver in your passenger seat, who has 4 years of driving experience and holds a Class G (or higher) license. He must have a BAC level of less than .05%.
Responsible Driving
With your G1 license, you're on the path to becoming a responsible driver. Observe speed limits, follow road signs, and prioritize the safety of yourself and others. Avoid distractions such as using your phone while driving, and always wear your seatbelt.
G2 Licence
A G2 Licence comes with certain limitations that are similar to the driving limitations you face after having the G1 License
The alcohol level in your body should be 0% while driving
Each person in a vehicle should wear a working seat belt
If you are 18-19 years old, you can't drive on the road from midnight to 5 AM. Moreover, in the first 6 months, you are only supposed to carry one passenger in your car. If you turn 20 or obtain a Full G Licence, you are allowed to carry three passengers.
Full G Licence
After one year of driving with a G2 Licence, you are now eligible to apply for a Full G Licence. If you are above 21 years of age, you can drive with 0.07% alcohol in your body but it is still recommended not to drink alcohol before driving.
Insurance and Vehicle Ownership
If you plan to drive your own vehicle, it's essential to have auto insurance. Search for the insurance options and select coverage that suits your needs.
Continuous Learning
After obtaining the vehicle licence, embrace continuous learning because the journey of learning and improving your driving skills never ends. Stay informed about changes in driving regulations, road safety initiatives, and updates to the Ontario Driver's Handbook.