What are the Features of Our G1 Test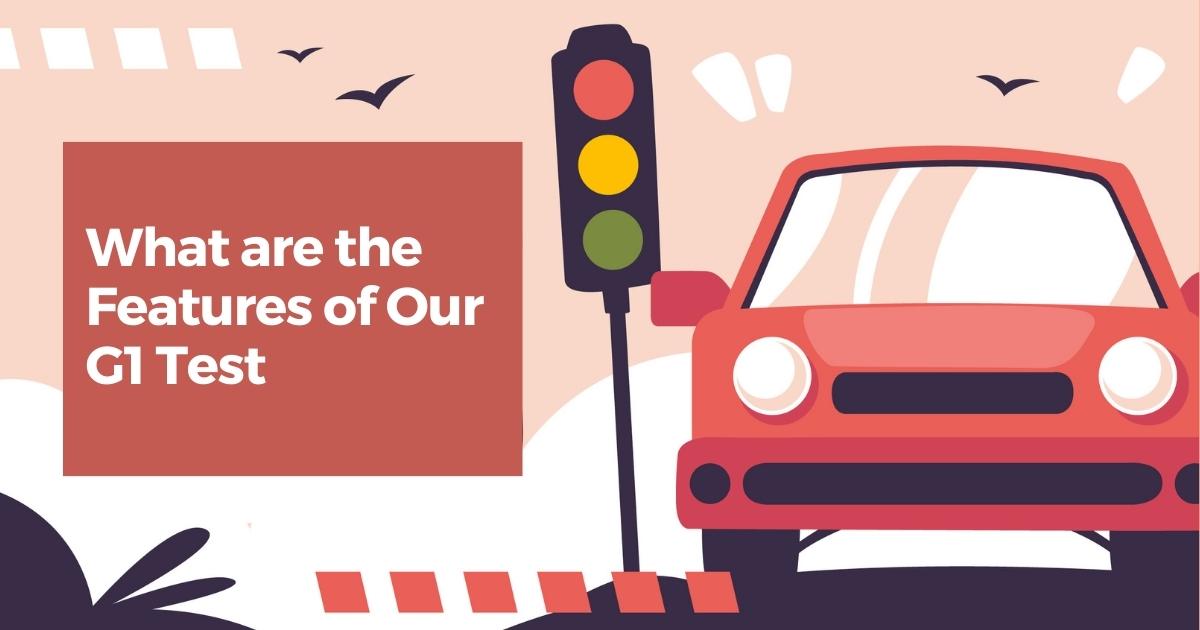 Get to road signs and laws in Ontario concerning driving. The G1 test is the first of first three tests thting a driver's licence in Ontario isn't easy. It all starts with preparing for the G1 theoretical test. The test isn't a cup of tea if not prepared well enough. It evaluates your understanding relatedat future drivers in this state need to pass to complete the graduated licensing system.
The G1 Test is the only computer-based written test. There is no time limit to complete the test. You will encounter two sections in the exam, each with 20 conceptual MCQs. The number of questions that you can skip is only 4 in each section.
Why Practice With Us
It is the fact that more than 50% of candidates fail the test in their first attempt. This can be a costly setback in terms of both time and money, and it can also impact your confidence. It is okay to fail the exam once but failing more than once can give anxiety and loss of motivation.
Free of Cost
Take our Ontario G1 practice tests as many times as you want. Our G1 practice test is 100% free. You don't need any registration or software download. You can use any device to take this practice test whether it&'s a laptop, tablet or your cell phone.
Flexible Learning
We understand that everyone has unique study preferences and schedules. Our platform offers flexible learning, allowing you to access practice questions, mock quizzes, and study materials at your convenience. Whether you study within one session or take different days to complete your study plan, our platform adapts to your needs.
Updated 2023 Questions
We strongly recommend studying the official MTO Handbook thoroughly before taking the test. The official link to this guide is provided on our website. The MCQs in our G1 test continuously align with the latest Ministry of Transportation (MTO) guidelines and standards. This means that we regularly update our questions to reflect any changes in the MTO guidelines.
Realistic Simulations
We have tried our best to create a realistic simulation. The MCQs you will encounter in our practice test have the same underlying concepts and scenarios that you will face in an actual exam. It is important that you take this practice test where there is no distraction in order to give your undivided attention. This will make the transition to the real exam smoother and decrease exam anxiety.
With Over 700 Questions
There are over 700 questions at your disposal. It also means that our platform offers a comprehensive range of practice materials. These questions cover road signs, rules, regulations, and essential driving concepts, ensuring you're well-prepared for the G1 test's diverse content.
Instant Feedback
Back in time, candidates waited for the result. Now thanks to technology, we can provide instant feedback to our candidates. This real-time feedback lets you know about every MCQ that has been wrongly answered and gives its correct version with an explanation. It is important to grasp the concept of every answer because it will help you to evaluate every MCQ in an actual exam.
Challenge Bank
One of the standout features of our G1 Test preparation is the Challenge Bank. This innovative tool identifies questions you find challenging and compiles them into a personalized repository. You can revisit it whenever you want and learn the answers to these questions. This will enhance your knowledge and understanding. Challenge Bank also allows candidates to focus on their weaker areas, making their study sessions more targeted and productive.
Trusted by Thousands
Our G1 Test preparation platform has gained the trust of thousands of aspiring drivers in Ontario. Join the ranks of satisfied users who have chosen our platform as their preferred resource for G1 test preparation.
Bottom Line
The G1 Test preparation platform is a comprehensive and dynamic resource that has helped many candidates pass the G1 Ontario Exam with flying marks. Passing the exam will make you eligible to drive on the road under the supervision of an experienced driver or driver instructor till you achieve a Full Class G Licence. The G1 exam surely is challenging but it's not impossible to pass in the first attempt. With a lot of practice and conceptual study, every candidate can ace the exam.